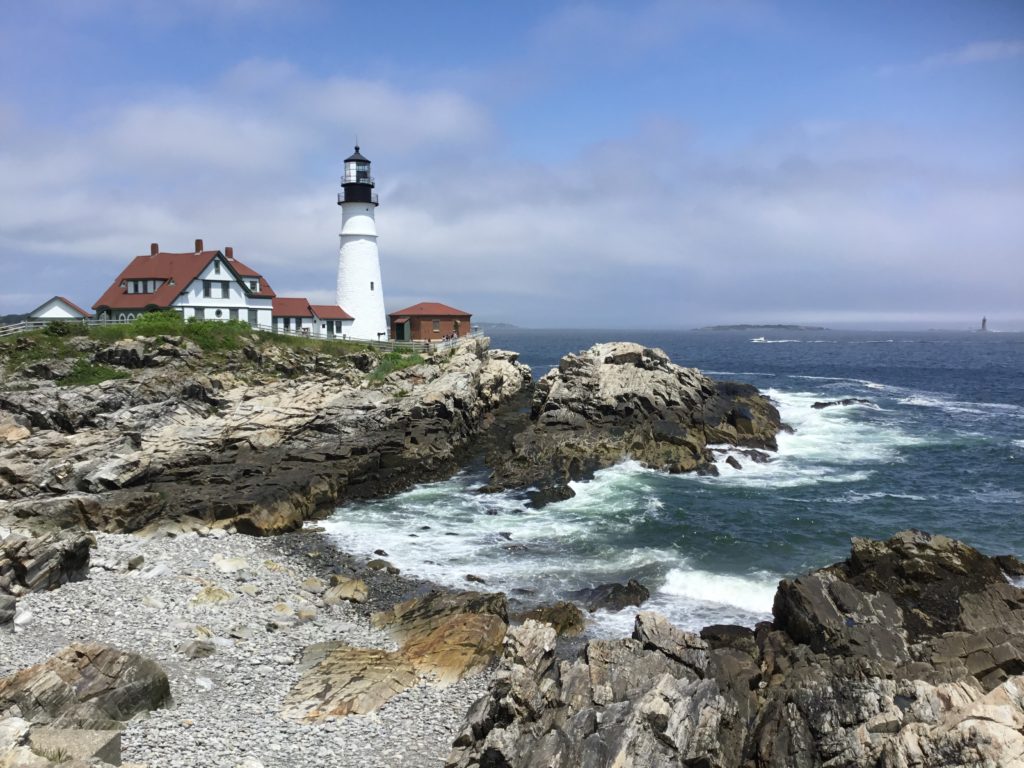 As we traveled through the New England states and into Canada we enjoyed seeing quite a few light houses.
The Portland Head Lighthouse was one of my favorites and here is a few reasons why it was a favorite.
It was quite easy to find and easy to drive to even with a big RV.
There was lots of nice parking for an RV even on a weekend. Another light house we wanted to see had no RV parking and very little vehicle parking so we had to walk about a mile in to see it.
Even though it is a popular lighthouse there was lots of room and it didn't seem crowded.
There are very nice spots from a distance where you can get some very beautiful photos.
Probably one of the biggest reasons why this one was my favorite is because the sun was shining there and it was not raining!
So maybe this lighthouse is not your favorite but it is mine until I find a more beautiful one. If you are close by Portland Maine make sure to hunt up this lovely lighthouse.